Description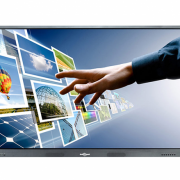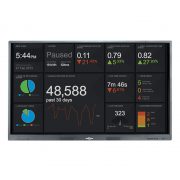 The stylish simplistic design of the Activ2Touch panels make them suitable in every environment. The touch screen has a reflective protection glass surface to help reduce the reflection of light making it ideal for use in bright environments.
4K gives the sharpest picture quality when viewing images and reading small fonts or spreadsheets on screen. Embedded IR touch sensors provide quick active response giving you a solid performance all round.
The new technology has advanced to 10 touch control and this is certainly what Activ2Touch is all about. When using interactive software packages and with the latest operating systems from Microsoft™ and Apple™, there is no need for external drivers.
The Activ2Touch panels are designed to offer Multi-touch from the embedded PC or from an external PC/Laptop via the USB switch.
Overview
4K Resolution
IR 10 touch^
HDMI/PC inputs
Built-in speakers
USB media player and PVR
Android Operating System
5 Year Warranty
A2T whiteboard software*